Activities & Parties

The embarrassment of choice!
This holiday should be everyone's holiday. Parents, children, grandchildren. We have thought of everything and everyone!
An animator just for you

In the high season we offer:
a welcome drink on Saturday
a special welcome drink for children and teenagers on Sundays
activities for the little ones (at least 3 appointments per week)
animations for teenagers (at least 3 appointments per week)
late afternoon games: tasting of local products, questionnaire on regional culture, etc.
an "aveyronnais" meal or a barbecue in common (with participation)
3 sports events for adults (AquaDétente and Fitness)
On Friday in the late afternoon, we propose a short hike around the lake of Villefranche de Panat.
animations in the evening for all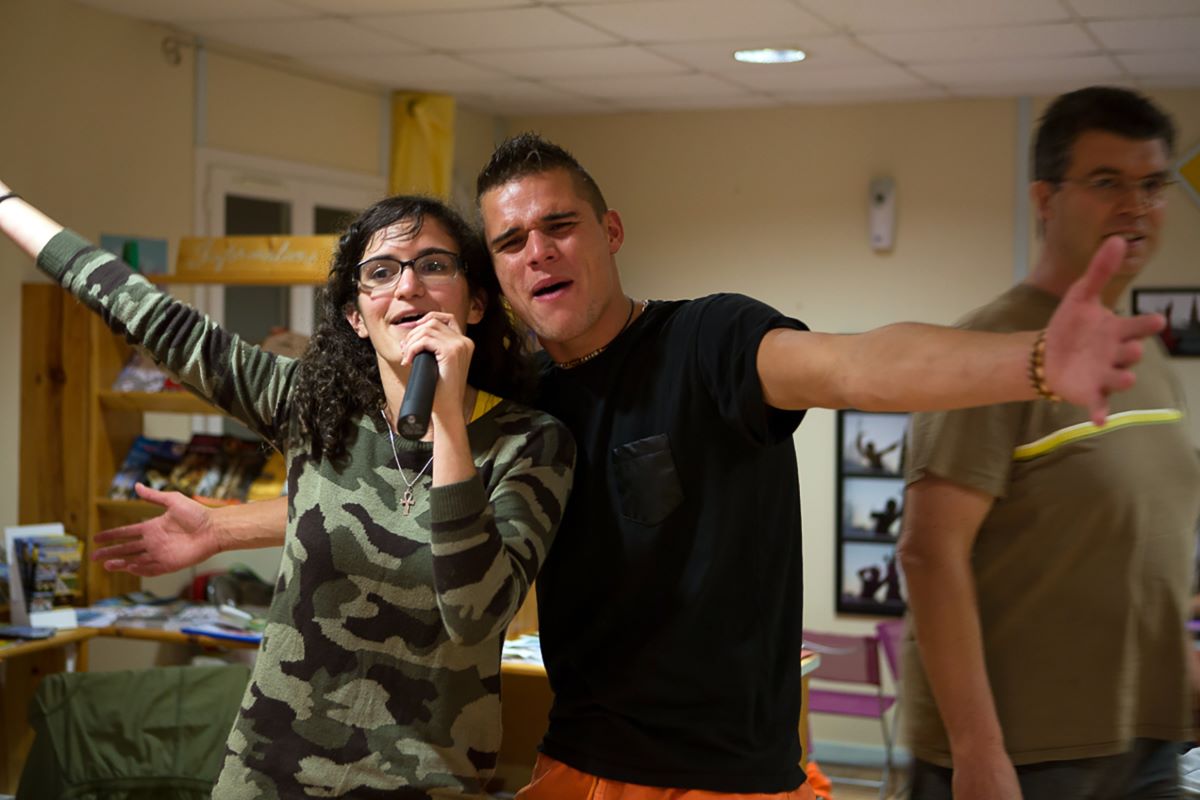 Animations in high season
Activities are organised in the high season from 10 July 2021 to 21 August 2021.

Evening entertainment begins in the late afternoon with aperitif games organised by your host. Come and challenge your friends or family! The menu is simple: blind test, quiz...

From 7:00 pm, we welcome you on the bar terrace to discover our entertainment for all ages and all desires.
The meal in common
Every Tuesday, in high season, a special "Terroir Meal" evening is organised at the Hameau des Lacs campsite.
This is an opportunity to taste specialities from Aveyron, to discover dishes from other French regions or simply to share barbecue grills.

The "meal" is planned in the open air; either on the barbecue place or on the terrace of the bar.
So, after the aperitif, all the guests will be able to eat and finish with a small dessert.

The evening can be interspersed with small games.

The meal is an opportunity for many exchanges during which you can chat with campers from different regions and even different nationalities and spend a very pleasant moment.
Karaoke evening

On Sunday evenings, we offer you a family karaoke with a drink on the terrace of the bar and at the campsite reception. This is an opportunity to get together as a family for a friendly and convivial moment. A calm evening, but not always, and fun that will entertain all the fans gathered together. At 11pm the doors are closed to leave the other campers who have stayed in their chalet in peace.

Ideal for a successful evening with friends, you will come and sing with us and set the mood to be the king or queen of the evening!

Children are also welcome and can take part in the evening.