Aquagym - Fitness - Massages

Holidays and getting back in shape through fitness during your holidays, had you thought about it? Your stay will be an opportunity to take care of yourself!
Aquagym
Soft fitness to allow everyone to practice this aquatic activity!
The pressure of the water prevents shocks and minimizes the risk of stiffness, it provides a feeling of lightness.
This discipline can be practiced without age limit, whether one is a swimmer or not.
It is a sport that allows you to work on different muscle groups, including the abs, glutes, thighs, arms and shoulders.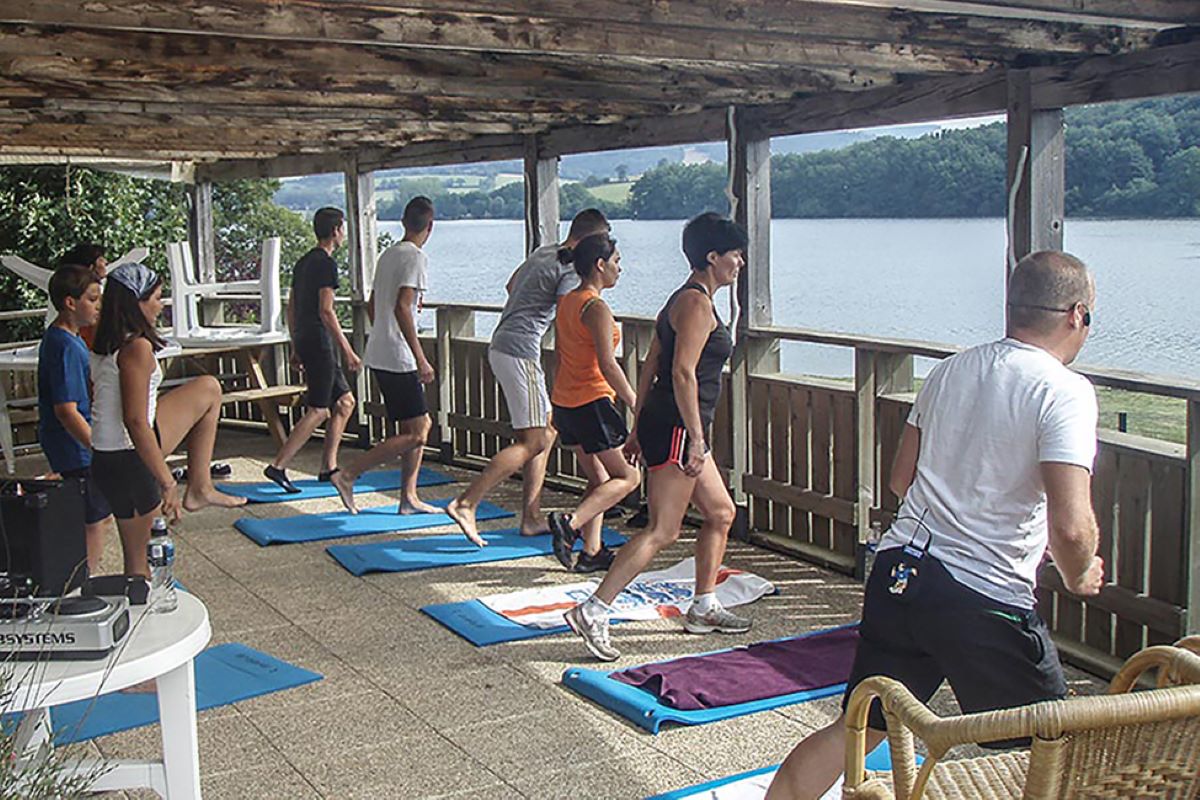 Fitness
Holidays are a great time to take care of yourself, recharge your batteries and get back in shape.
The Hameau des Lacs understood that!

We will offer you muscle-building classes.
To do so, we will meet 3 times a week, either in the pool for an Aqua-Relaxation class or outside for a Thigh-abboos-buttocks class or a class a little more cardio depending on your level and your facilities.
Take the time to think about yourself and feel even better about your body!
Lose weight, be more muscular, keep in shape...


There are so many reasons to get in shape during your holidays!

Relaxing massages
Imagine a moment of gentleness and serenity!
All you have to do is close your eyes and let yourself be invaded by relaxation and well-being.
You'll feel like you're in a cocoon, you can take care of your body and recharge your batteries.
Your relaxologist will massage your whole body: back, legs, feet, belly, arms and then he will finish by the face and the skull.
A mix of Swedish and Californian massages will reactivate the blood circulation and relax the tensions accumulated throughout the year. .

All the massages given are non-therapeutic and in no way resemble a medical practice of any kind.
*Service with supplementt