Fishing and outdoor activities

The Hameau des Lacs is a paradise for lovers of outdoor sports. We have everything you need for a sporting holiday or just to relax.
Discover Lévézou differently
Do you like to swim? The Hameau des Lacs is directly on the lake of Villefranche de Panat. This swimmable lake is 192ha.
Do you like running or walking? The lake was built in 2016 with a trail that allows you to go around it. This trail is 10.5km long.
In addition, Villefranche de panat has 7 hiking trails.
Do you like to ride a bike? You're spoilt for choice. Roads and trails will be there for your pleasure.
Find out more about cyclo-tourism Find out more about the hike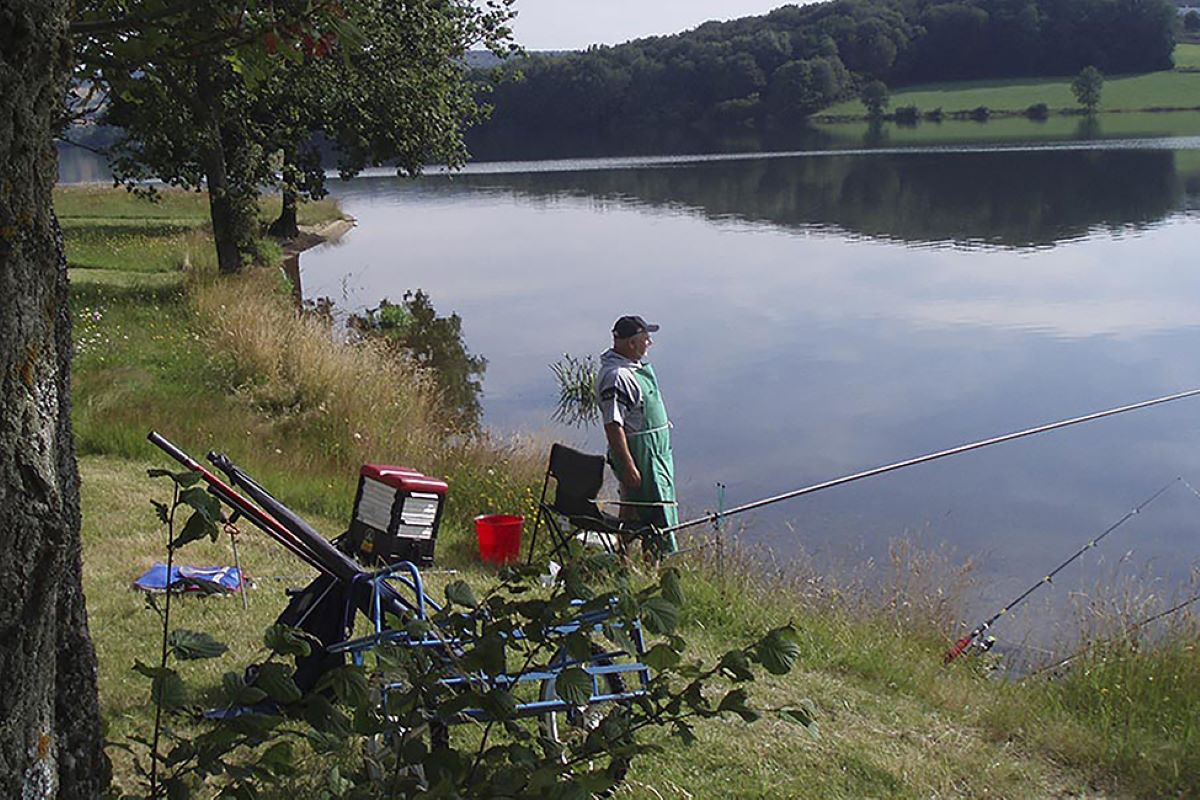 The fishing
The Hameau des Lacs is located directly on the edge of the lake of Villefranche de Panat, on the course of the Alrance river on the Lévézou plateau. With a surface area of 192 hectares and a depth of 25 meters, it offers some bays and numerous sandy beaches.
Easy access, fishing is possible in many places ... you can even fish by boat.
You will find pike, pikeperch and other perches.
The perches measure on average 20 cm, the pikeperch has an average catch size of 50 cm, but the pike is more discreet and reserved for experienced fishermen!
It is a famous fishing spot in the Aveyron, but you will find many others in the surrounding area.
Consult the site of the fishing federation of Aveyron : www.pecheaveyron.fr

Nearby
Hiking, with 600km of marked trails
Horse riding : An equestrian base is set up every summer in Villefranche de Panat.
Bicycle and mountain bike tours: Discover Lévézou by footpath or by road
Water sports (15km away) : Jet ski, water ski, motor boat rental... A nautical base at your disposal to take sailing lessons, or simply to enjoy sailing boats.
Canoe kayak at 12 km and water skiing at 15 km.
Equestrian centre 800 m away in Villefranche de Panat
River fishing at 800 m
Tennis courts at 800 m
Water skiing, Paint Ball in July and August 15 km away.
18-hole golf course 45 km away
Climbing in Millau at 45 km
ULM in Villefranche de Panat